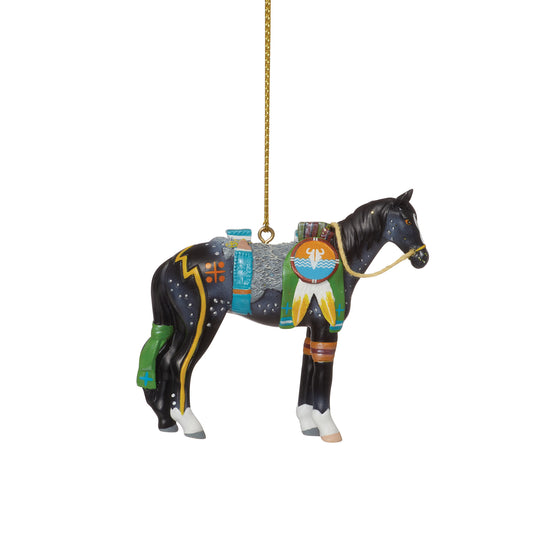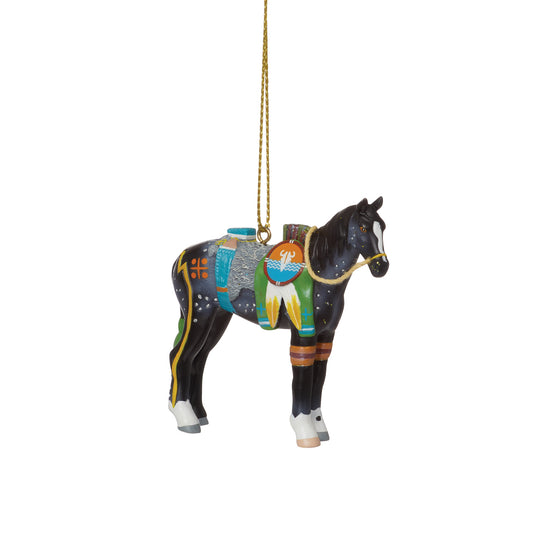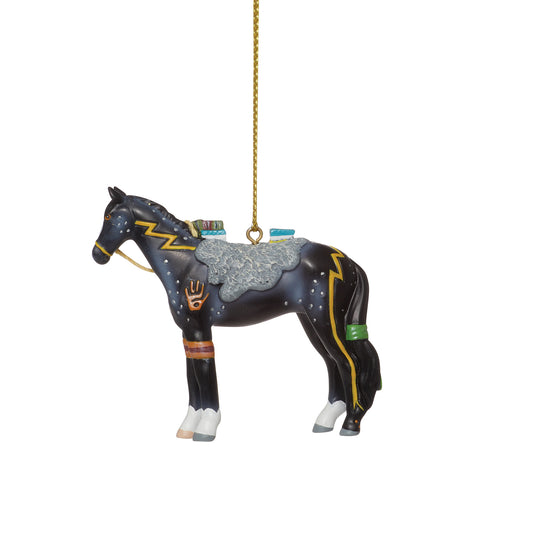 Trail Of Painted Ponies 2023 WAR MAGIC Ornament 6012769
Description

Trail Of Painted Ponies

New In Box

War Magic

Item: 6012769

Introduced In 2023

Artistic collaboration is a hallmark of The Trail of Painted Ponies, and "War Magic" is the first Painted Pony in a new series called the Collaboration Collection. Through color changes and enhancements, and the addition of new religious symbols that add spiritual power to battle decorations, Master Artist Kathleen Moody has transformed "War Pony," a tribute to the legendary fighting spirit of the Comanche Indians and The Trail's all-time bestselling pony, into a unique and entirely original design.




2.5 Inches High

This ornament comes in the official Trail Of Painted Ponies box.