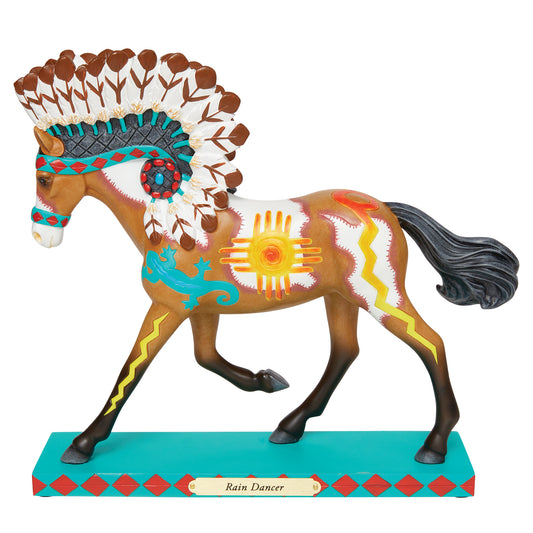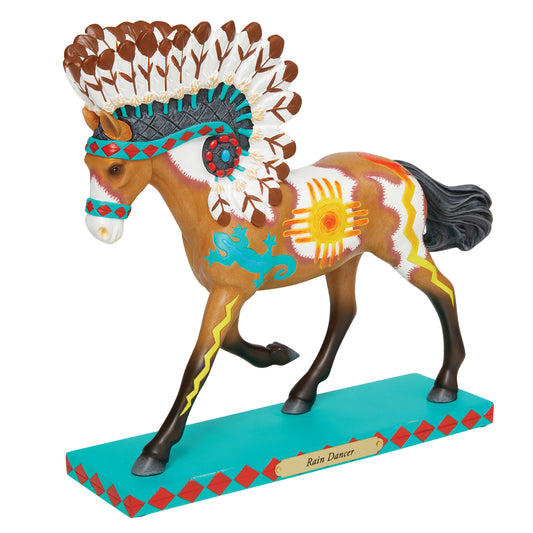 Trail Of Painted Ponies 2023 RAIN DANCER Figurine 6013971 Thunderbird Horse
Description

Trail Of Painted Ponies

New In Box

Rain Dancer

Item: 6013971

Introduced In 2023

For weeks on end, the sun bakes the earth under a sweltering heat, until at last it cries for relief. Mother Nature hears the call and sends Rain Dancer, a horse of majestic beauty that possesses elemental powers, to the rescue. At the beckoning of her echoing neigh, a Thunderbird appears, beating its feathered wings and carrying clouds as it rapidly ascends to the sky and circles the plains. The clouds grow darker in color. And then, with a thunderclap, a storm floods the thirsty earth that sings with thankfulness for the gift from Rain Dancer.




8.5 Inches High

This figurine comes in the official Trail Of Painted Ponies box.
Just a few left. Order soon.