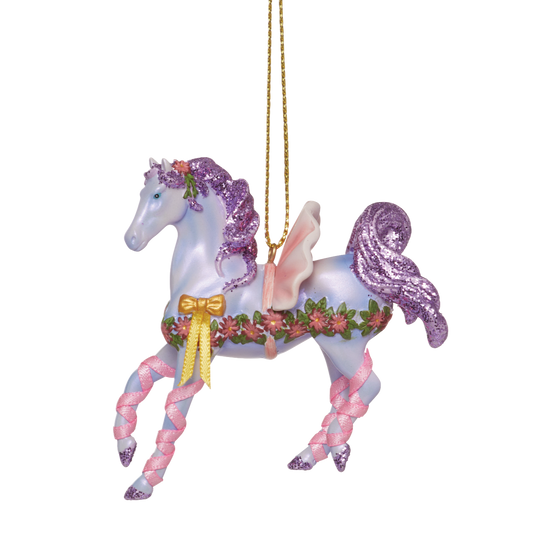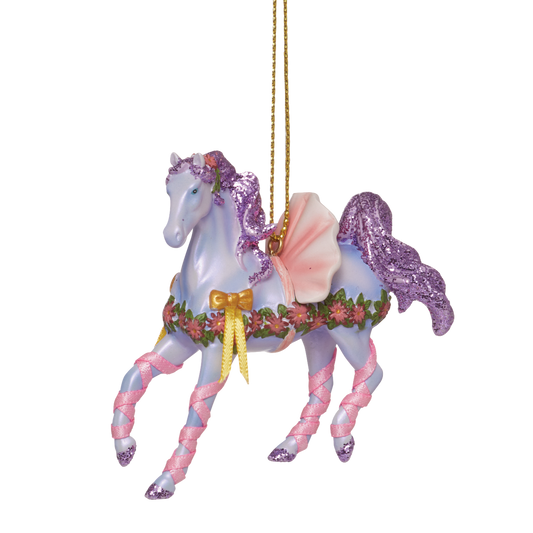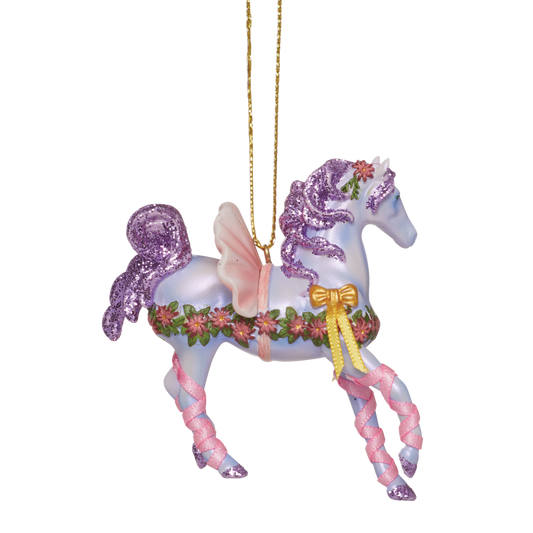 Trail Of Painted Ponies 2023 DANCE OF THE SUGAR PLUM Ornament 6012853
Description

Trail Of Painted Ponies

New In Box

Dance Of The Sugar Plum

Item: 6012848

Introduced In 2023

Inspired by Tchaikovsky's "Dance of the Sugar Plum Fairy" from The Nutcracker ballet, the artist, being a horse lover, always envisioned horse fairies, instead of human ballerinas, dancing across the stage, whenever she heard this piece. In addition to sparking thoughts of a Sugar Plum Painted Pony, she was moved to write a poem that begins:
'Twas the night before Christmas, and all through the stable
The ponies were restless; they were willing and able
To glide like sugar plum fairies through the cold winter's night
To go prancing and dancing for the children's delight.
Free from their headstalls they whirled round and round
And exquisitely performed their airs above the ground.




2.5 Inches High

This ornament comes in the official Trail Of Painted Ponies box.