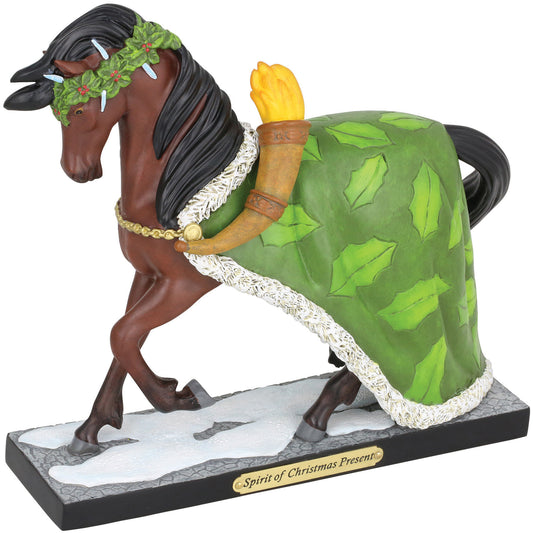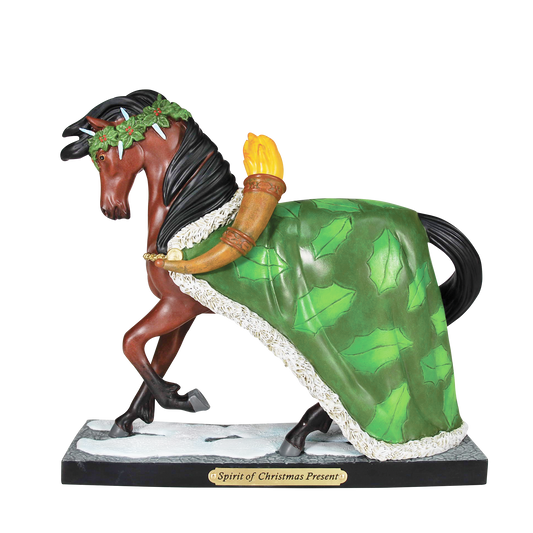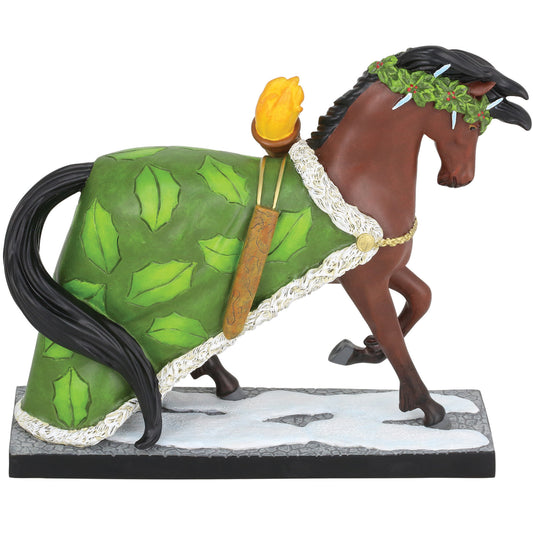 Trail of Painted Ponies 2022 Figurine SPIRIT OF CHRISTMAS PRESENT 6011698
Description

New In Box

Trail Of Painted PoniesSpirit of Christmas PresentItem: 6011698

In Charles Dickens' A Christmas Carol, the Ghost of Christmas Present is described as a jovial giant clad in a green mantle trimmed with white fur, with an icicle studded wreath of holly upon his head. He carries a torch shaped like a horn, from which the Spirit spreads his blessing of hope and good cheer. He invisibly leads Ebenezer Scrooge through the cobble-stone streets of London, blessing every celebration of the day, no matter how humble. The Trail of Painted Ponies celebrates this Christmas classic with its equestrian version titled "Spirit of Christmas Present".

Introduced in 20227.25 inches tallThis figurine comes in the original Trail Of Painted Ponies box.
Just a few left. Order soon.