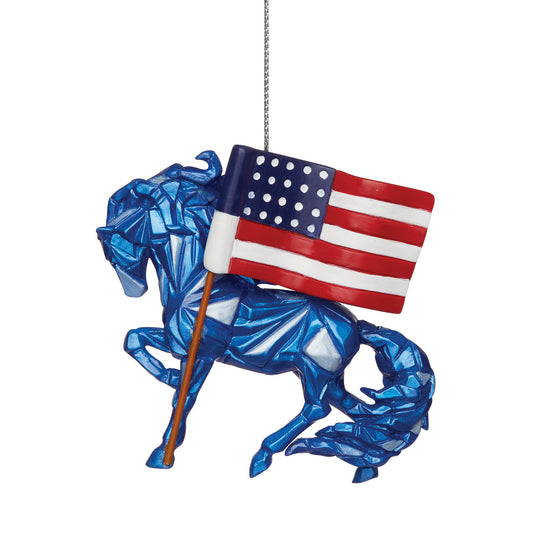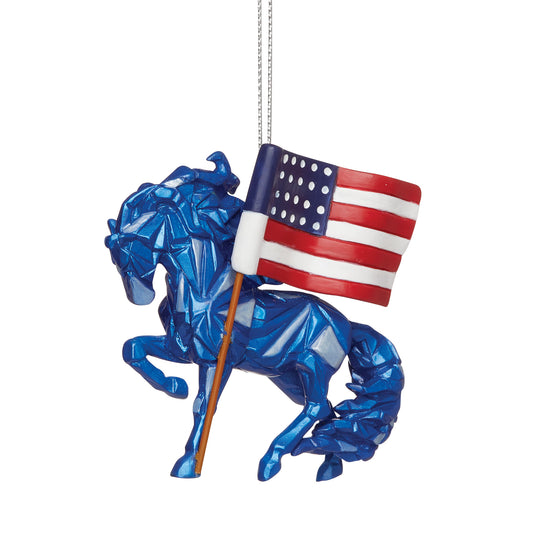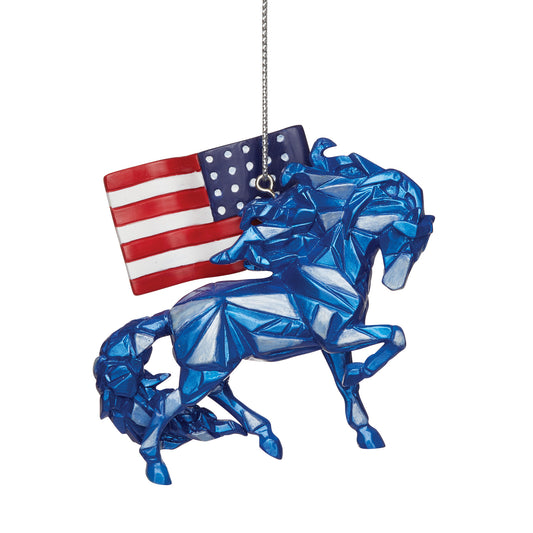 Trail of Painted Ponies 2021 Ornament WILD BLUE - REMEMBERING 9/11 6009161
Description

New In Box

Trail Of Painted PoniesWild Blue - Remembering 9/11Item: 6009161

There have been a number of powerful tributes to the tragedy of 9/11, among them the commemorative public art installation known as the Tribute of Lights: a pair of giant beams of light, installed at Ground Zero, that mimicked the position and shape of the Twin Towers of the World Trade Center as they illuminated the night sky over Manhattan. With this image in mind, I conceived of a Painted Pony that utilized the same form that The Trail created for a previous tribute to 9/11 titled "Unconquered," which posed a white stallion triumphantly atop rubble intended to represent the collapsed Twin Towers, with an American flag behind it. But instead of a white horse, this piece would feature a faceted blue horse. Blue because the lights in the Tribute of Lights were blue. Faceted to represent the 43,600 windows that were part of the Twin Towers, as well as the venues on the top floors of the North Tower which were called Windows on the World. The title - "Wild Blue" - borrows the name of a restaurant in the North Tower that was destroyed.

A portion of the proceeds, from the sale of this piece, will benefit First Responders Children's Foundation. First Responders Children's Foundation provides financial support to both children who have lost a parent in the line of duty as well as families enduring significant financial hardships due to tragic circumstances. For more: 1strcf.org

Introduced in 20212.6 inches tallThis ornament comes in the original Trail Of Painted Ponies box.
Just a few left. Order soon.