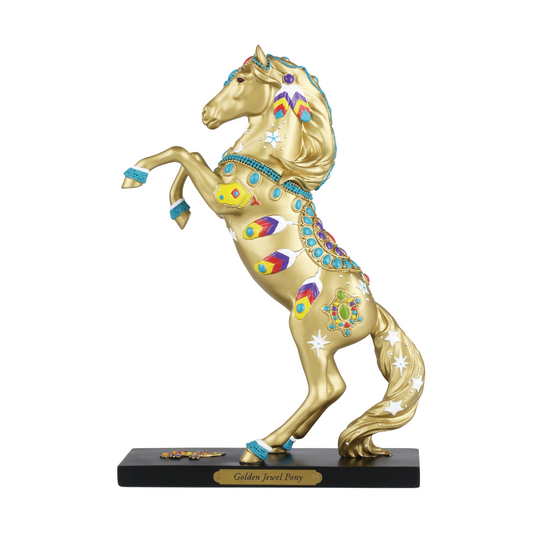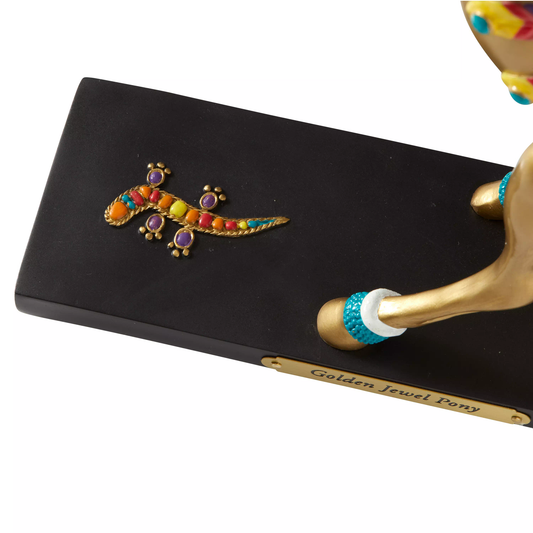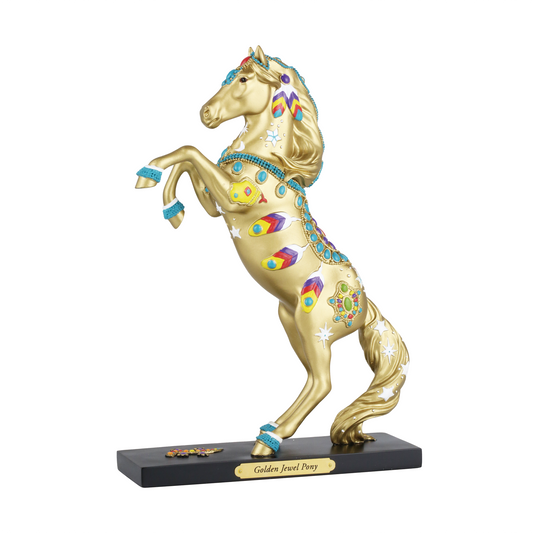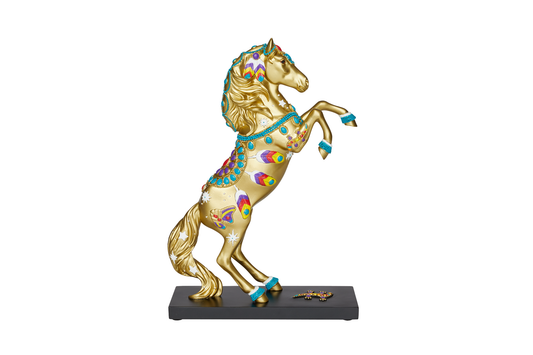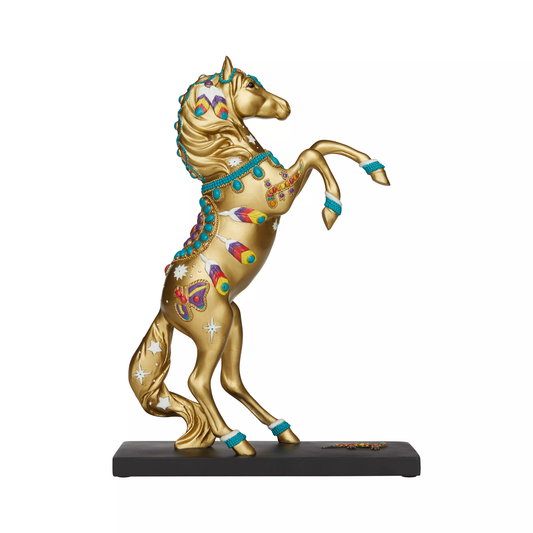 Trail of Painted Ponies 2021 Figurine GOLDEN JEWEL PONY 6008548
Description

New In Box

Trail Of Painted PoniesGolden Jewel PonyItem: 6008548 - 1st Edition

"Golden Jewel Pony" was conceived as a stunning way to both honor and share, with the modern world, various Native American traditions. One such tradition encompasses wearing unique, distinctive, handcrafted jewelry made of precious metals and adorned with turquoise and authentic gemstones. The designs, strongly influenced by spiritual beliefs and tribal legends, were not simply decorative, they served as a wearable bank that depicted social class within a tribe.

Introduced in 202110.25 inches tallThis figurine comes in the original Trail Of Painted Ponies box.
Just a few left. Order soon.