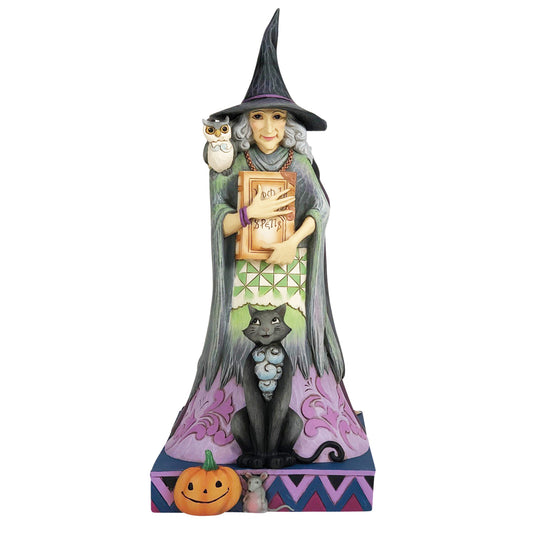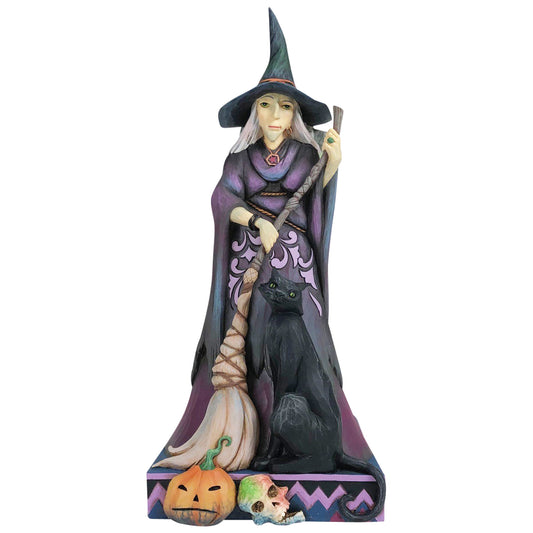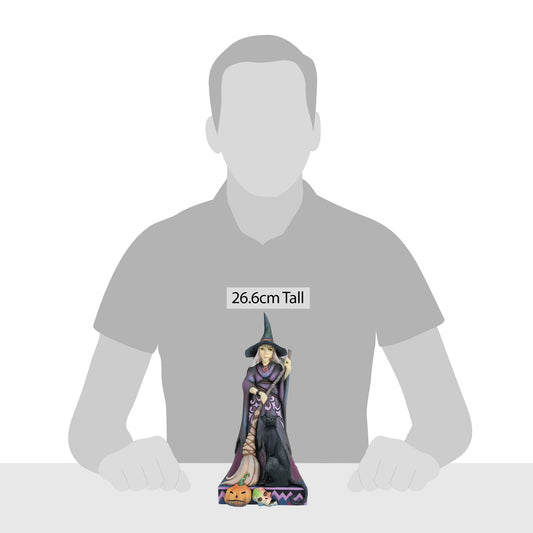 Jim Shore WITCH WAY? 6012752 Halloween Two Sided Sweet Spooky Witch Figurine
Description

Jim Shore Heartwood Creek

New In Box

Witch Way? - Two Sided Witch Figurine

Item: 6012752

Introduced In 2023

We all have a little sugar and spice inside us. This two-sided witch helps you set the mood for the day, letting you decide which witch to be - sweet or spooky! Each side features a jack-o-lantern, black cat, and stylish witch. Which witch are you?




Jim Shore's unmistakable style evokes a sense of nostalgia with traditional themes, quilt patterns and motifs inspired by American and European folk art. Beautifully hand-painted and crafted with intricate styling and attention to detail.




10.5 Inches High

Packaged in individual box with photo on front. 
Just a few left. Order soon.