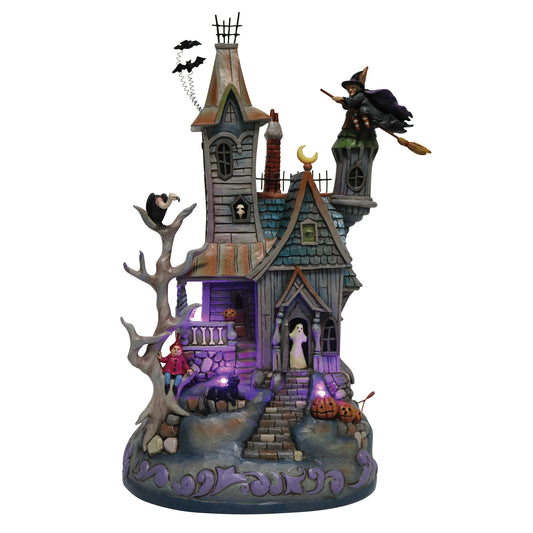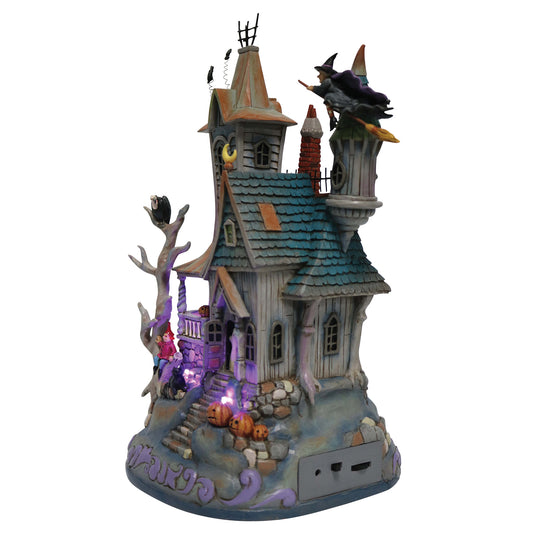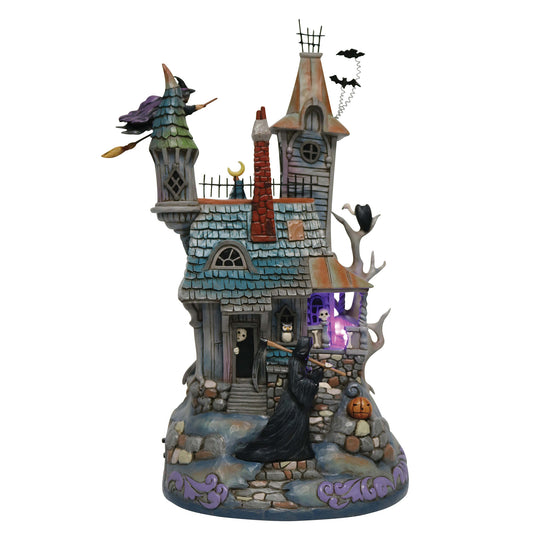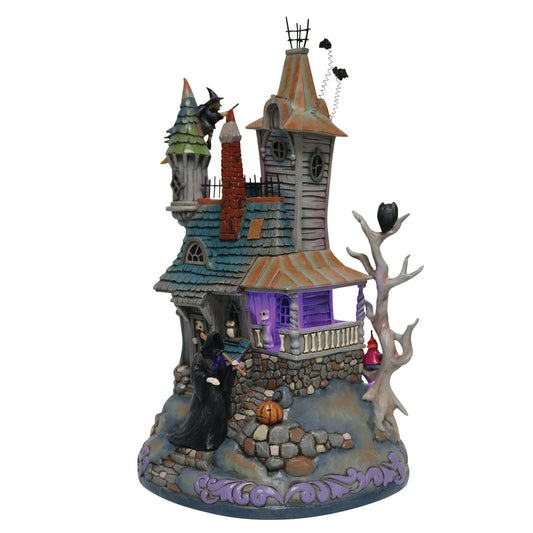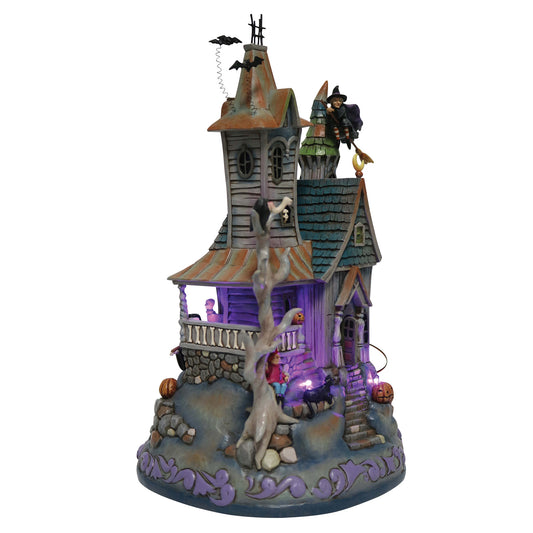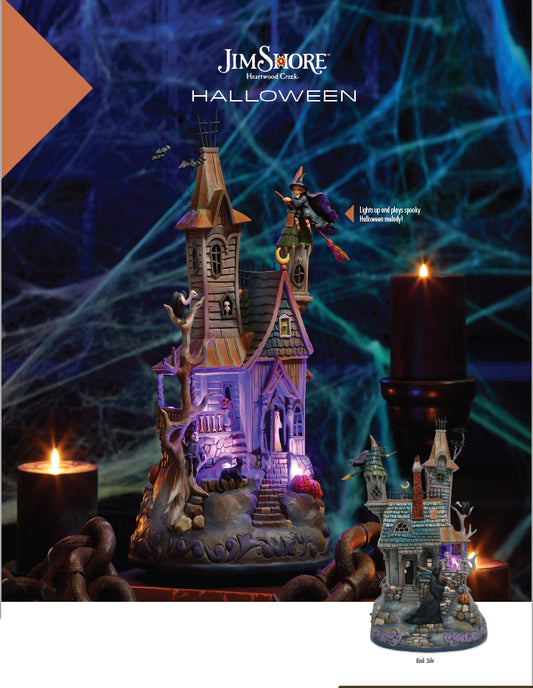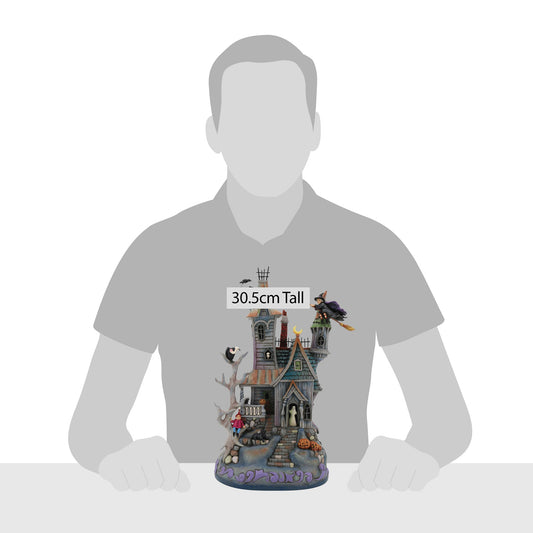 Jim Shore WELCOME ARE THE WICKED 6012751 Haunted House LED Musical Masterpiece
Description

Jim Shore Heartwood Creek

New In Box

Welcome Are The Wicked Haunted House Masterpiece

Item: 6012751

Introduced In 2023

This towering house is a masterpiece of haunts and horror. With haunted 4 LED lights and spooky sounds (On/Off Switch) there are surprises behind every door and window. Ghosts, witches, bats, and jack-o-lanterns bring this mystery mansion to life. Uses 3 AAA batteries (not included) or USB charging (USB cord included).




Jim Shore's unmistakable style evokes a sense of nostalgia with traditional themes, quilt patterns and motifs inspired by American and European folk art. Beautifully hand-painted and crafted with intricate styling and attention to detail.




12 Inches High

Packaged in individual box with photo on front. 
Just a few left. Order soon.