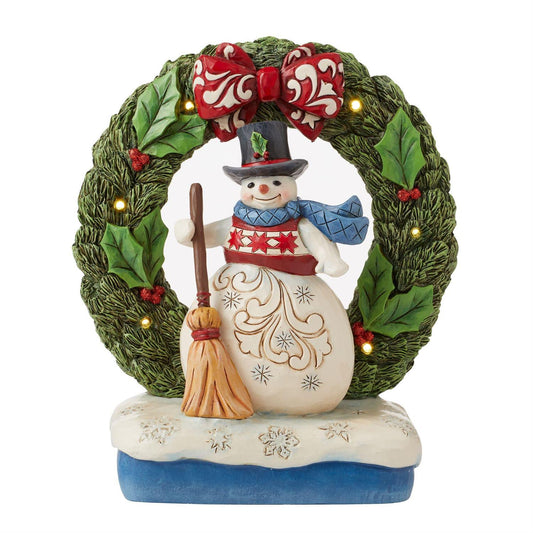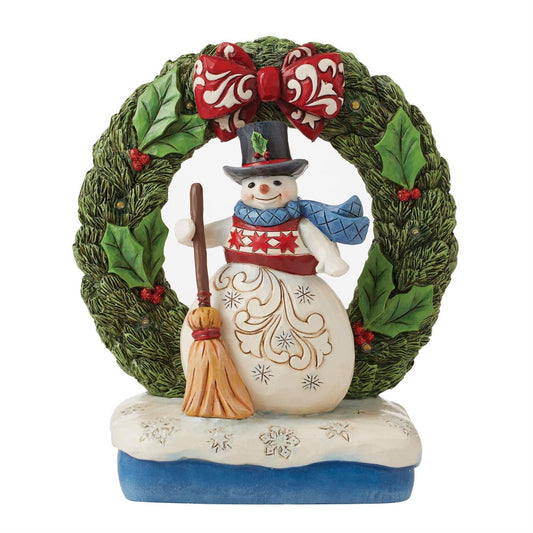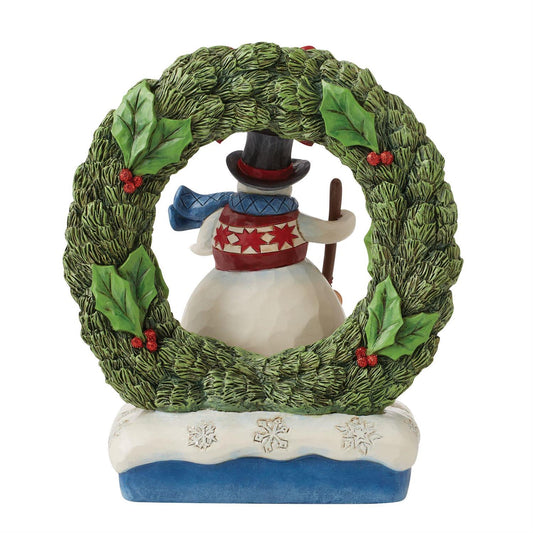 Jim Shore MAY YOUR HOLIDAYS BE WREATHED IN JOY 6013744 LED Snowman Wreath Figurine
Description

Jim Shore Heartwood Creek

New In Box

May Your Holidays Be Wreathed In Joy Figurine

Item: 6013744

Introduced In 2023

This light up wreath by Jim Shore makes a simple but stunning piece of holiday home décor. Centered inside a wreath of holly and leaves, a snowman stands on a platform of sparkling snowflakes. With a broomstick, he brings greetings of joy this season.. Uses 3 AAA batteries (not included). On/Off switch with Timer – 6 hours ON, 18 hours OFF.




Jim Shore's unmistakable style evokes a sense of nostalgia with traditional themes, quilt patterns and motifs inspired by American and European folk art. Beautifully hand-painted and crafted with intricate styling and attention to detail.




7 Inches High

Packaged in individual box with photo on front.