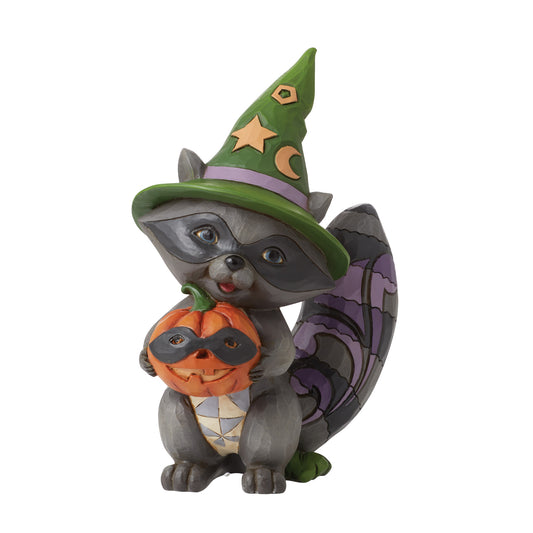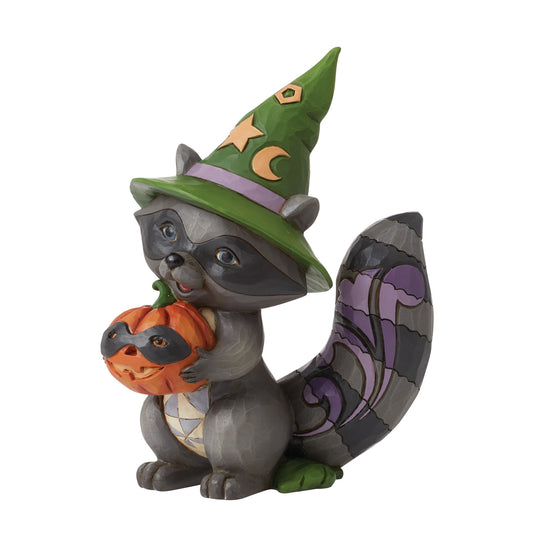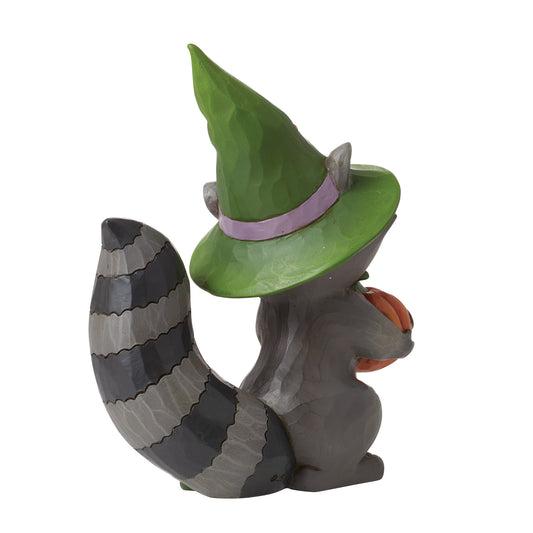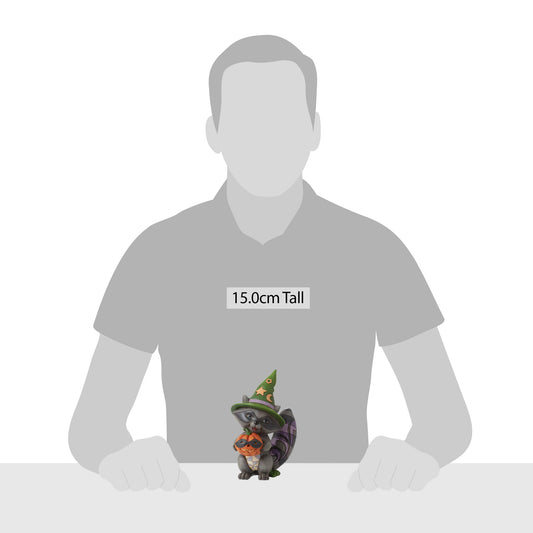 Jim Shore HALLOWEEN MASK-ERADE 6012748 Halloween Raccoon Figurine
Description

Jim Shore Heartwood Creek

New In Box

Halloween Mask-erade Raccoon Figurine

Item: 6012748

Introduced In 2023

Holding a Jack-O-Lantern this cheerful Jim Shore designed raccoon wears a starred witch's hat and a smile. Striped tail patterned in purple rosemaling, he's a sneaky but sweet guest to have along for any stylish Halloween celebration.




Jim Shore's unmistakable style evokes a sense of nostalgia with traditional themes, quilt patterns and motifs inspired by American and European folk art. Beautifully hand-painted and crafted with intricate styling and attention to detail.




6 Inches High

Packaged in individual box with photo on front.