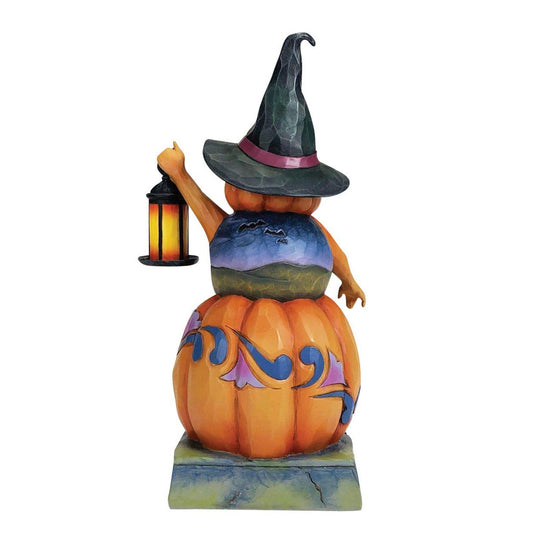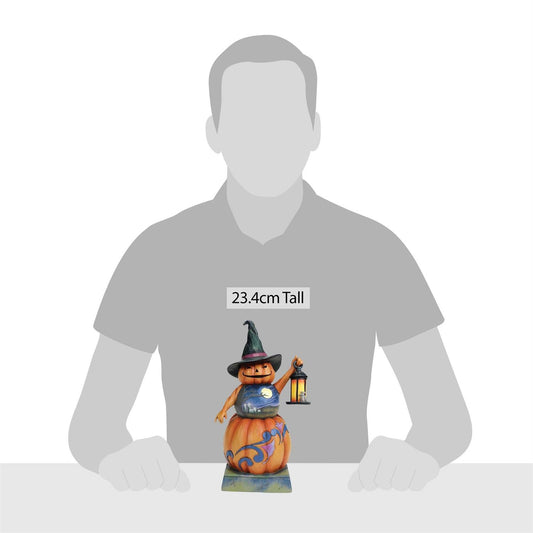 Jim Shore FROM DUSK TILL DAWN 6012745 Stacked Pumpkin Witch Halloween
Description

Jim Shore Heartwood Creek

New In Box

From Dusk Till Dawn

Item: 6012745

Introduced In 2023

Leading the way to Halloween, this haunted stacked pumpkin shares a spooky graveyard scene and jack-o-lantern sneer. Wearing a witches hat, this rosemaled pumpkin is sure to bewitch your decor's senses. Celebrate the spooky night in style with Jim Shore.




Jim Shore's unmistakable style evokes a sense of nostalgia with traditional themes, quilt patterns and motifs inspired by American and European folk art. Beautifully hand-painted and crafted with intricate styling and attention to detail.




9.25 Inches High

Packaged in Jim Shore box with photo on front.