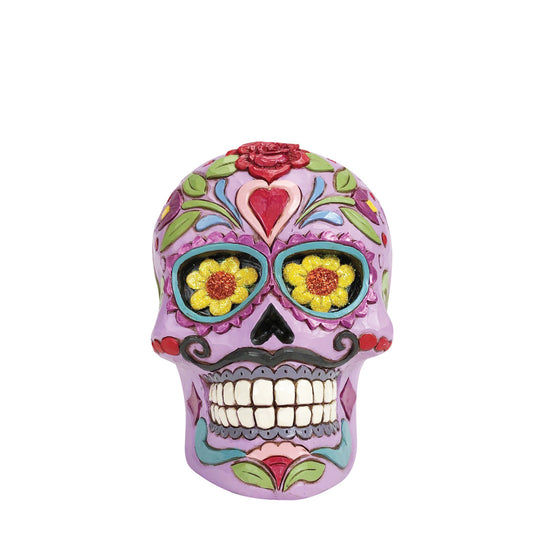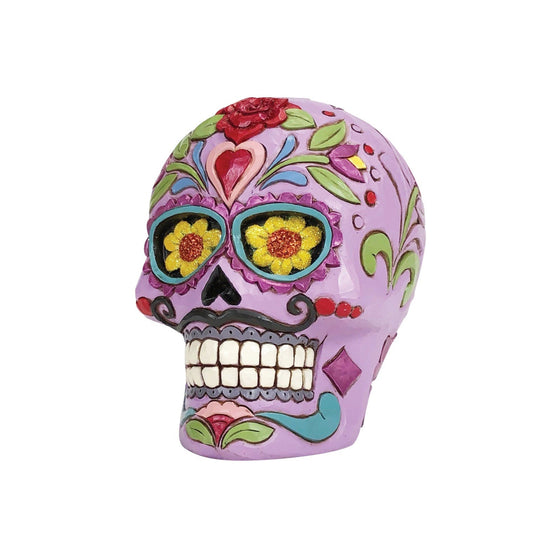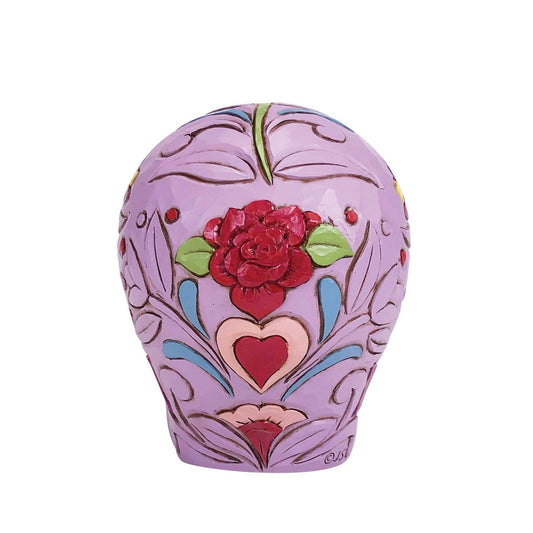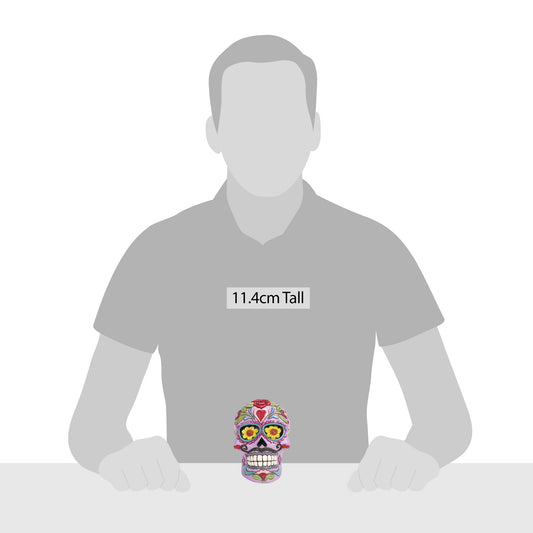 Jim Shore COLORFUL CALAVERA 6012755 Day Of The Dead Halloween Skull
Description

Jim Shore Heartwood Creek

New In Box

Colorful Calavera

Item: 6012755

Introduced In 2023

This fantastic purple sugar skull figurine honors the nearly 3,000 year old tradition with bright color and pattern. Designed by renown artist Jim Shore, this charming bust features rosemaling flowers to honor the Day of the Dead custom and celebrate Halloween.




Jim Shore's unmistakable style evokes a sense of nostalgia with traditional themes, quilt patterns and motifs inspired by American and European folk art. Beautifully hand-painted and crafted with intricate styling and attention to detail.




4.5 Inches High

Packaged in Jim Shore box with photo on front. . Candleholder without candle. Decorative Use Only.