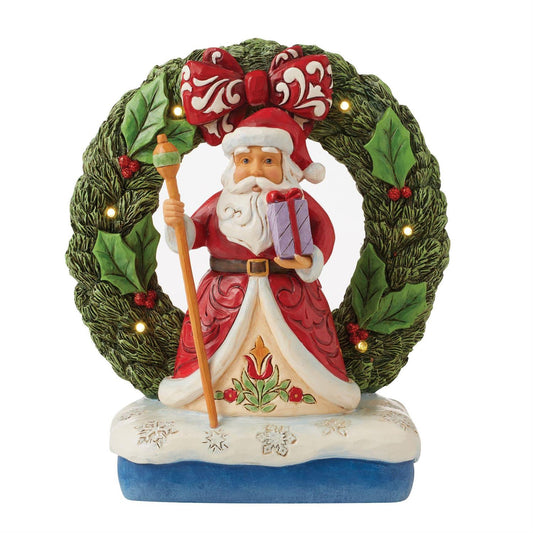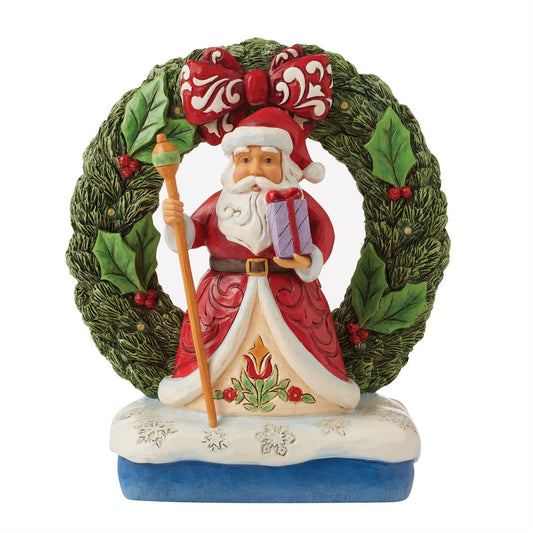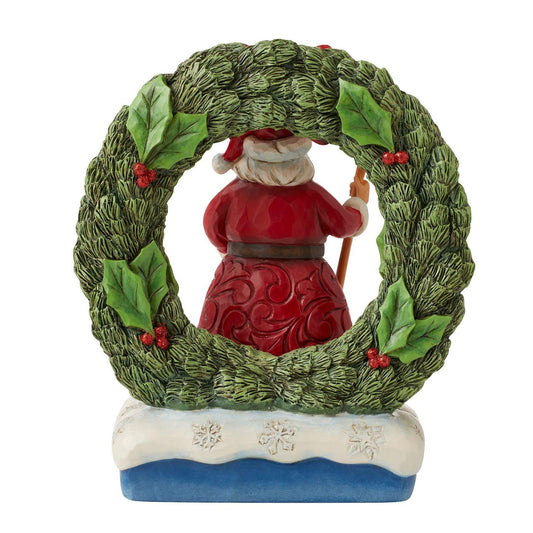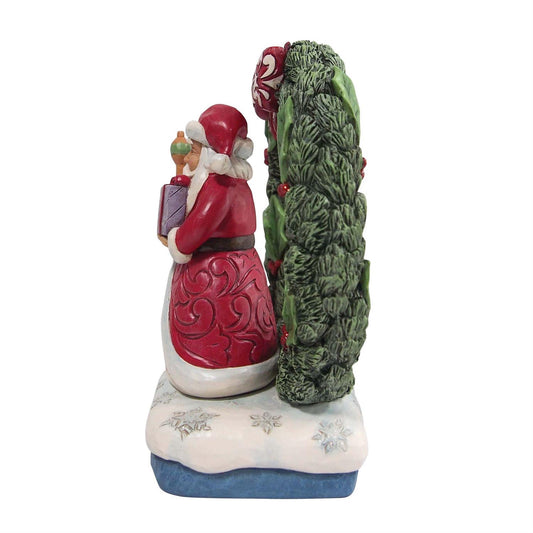 Jim Shore BELIEVE IN THE MAGIC OF CHRISTMAS 6012937 LED Santa Wreath Figurine
Description

Jim Shore Heartwood Creek

New In Box

Believe In The Magic Of Christmas Figurine

Item: 6012937

Introduced In 2023

This lit wreath by Jim Shore makes a simple but stunning piece of holiday home décor. Centered inside a wreath of holly and leaves, Santa stands on a platform of sparkling snowflakes. With a staff and present, he brings greetings of joy this season. Uses 3 AAA batteries (not included). On/Off switch with Timer – 6 hours ON, 18 hours OFF.




Jim Shore's unmistakable style evokes a sense of nostalgia with traditional themes, quilt patterns and motifs inspired by American and European folk art. Beautifully hand-painted and crafted with intricate styling and attention to detail.




7 Inches High

Packaged in individual box with photo on front. 
Just a few left. Order soon.