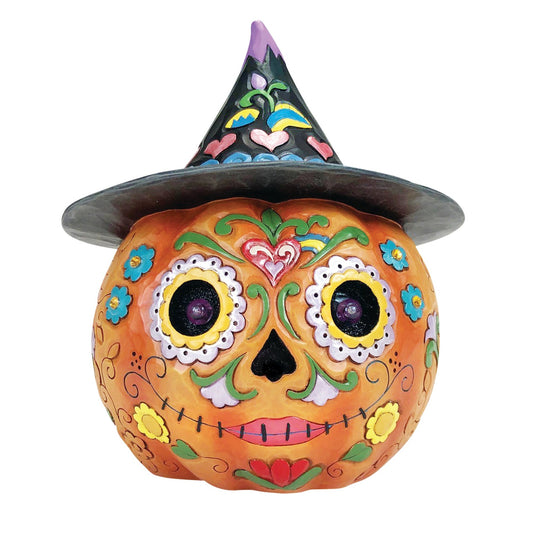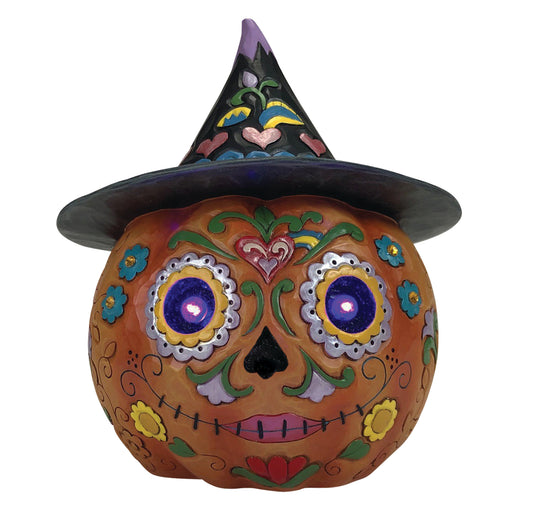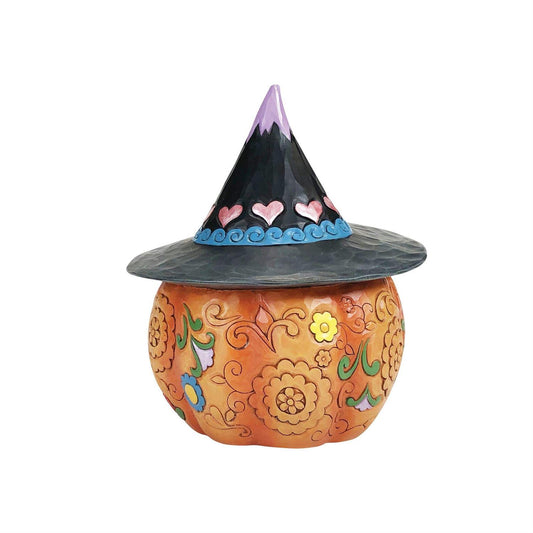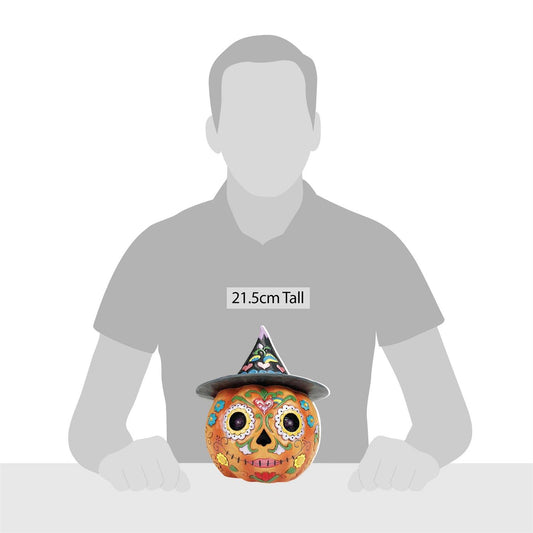 Jim Shore ALL HALLOWS HARVEST 6012753 Day of Dead Halloween LED Pumpkin
Description

Jim Shore Heartwood Creek

New In Box

All Hallows Harvest - LED Pumpkin

Item: 6012753

Introduced In 2023

This jack-o-lantern bust is a charming salute to the Day of the Dead tradition. Patterned in bright colors and flowers, this LED light up pumpkin wears a witch's hat and a smile. Bring the Halloween fun home with Jim Shore. Features purple LED light up eyes. Requires 3 AAA batteries, not included.




Jim Shore's unmistakable style evokes a sense of nostalgia with traditional themes, quilt patterns and motifs inspired by American and European folk art. Beautifully hand-painted and crafted with intricate styling and attention to detail.




8.5 Inches High

Packaged in Jim Shore box with photo on front.