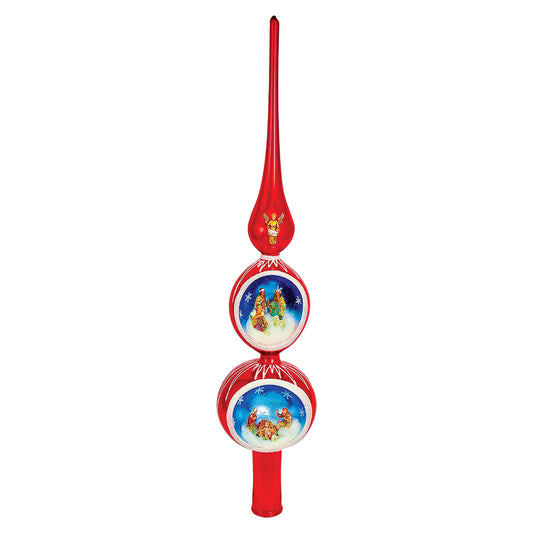 Heartfully Yours RUBY OH HOLY NIGHT FINIAL 23448 Tree Topper LE 80 Nativity Reflector
Description

PRE-ORDER

This item is not yet in stock. Please understand that if you pre-order, it may take several weeks before the item is available to ship.

 

NEW IN BOX

Heartfully Yours Finial

RUBY OH HOLY NIGHT FINIAL

Limited Edition of 80

Item Number 23448

Introduced in 2023

18 inches tall

This finial comes in an official Heartfully Yours box.

You are heartedly welcomed to artist/author Christopher Radko's second collection of HeARTfully Yours™ artisan European-made glass ornaments. This is a boutique collection of very limited editions, each numbered. Once they are gone, they are gone. It's Mr. Radko's only new collection after he sold his previous company over 15 years ago. HeARTfully Yours™ ornaments are all genuinely made in Europe, in countries including Germany, Poland, Czech Republic, and Italy. Mr. Radko developed this 2023 collection working closely in person with t he 8 cottage workshops he personally selected. These ateliers keep the olden 19th century traditions of glassblowing alive, with the moms and dads still involved, and the kids trying to s tay out of trouble. Each creation takes 7 days to make. Being handmade, every ornament is original and truly a work of HeART. These ornaments are legacy memory-makers, to be cherished by your family for gene rations to come.