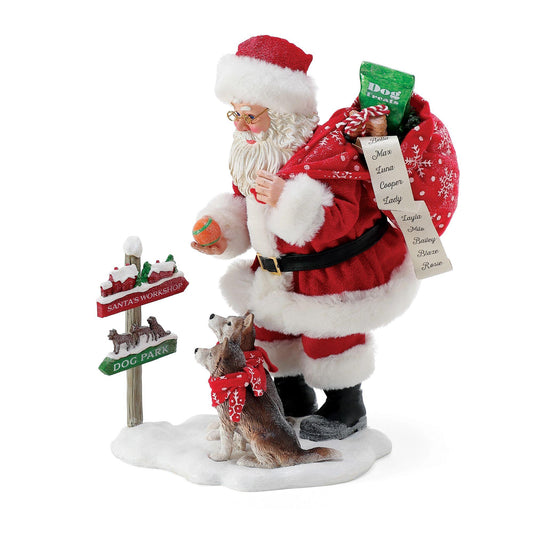 Department 56 Possible Dreams DOG PARK Santa And His Pets
Description

New In Box

Department 56 - Possible Dreams Santa And His PetsDog Park

Work or play? If it comes down to a vote, Santa will definitely be out voted by a paw or two. Let's go play!

Item: 6010220Introduced in 202210.5 inches tall

This figurine comes in the official Possible Dreams box.
Just a few left. Order soon.