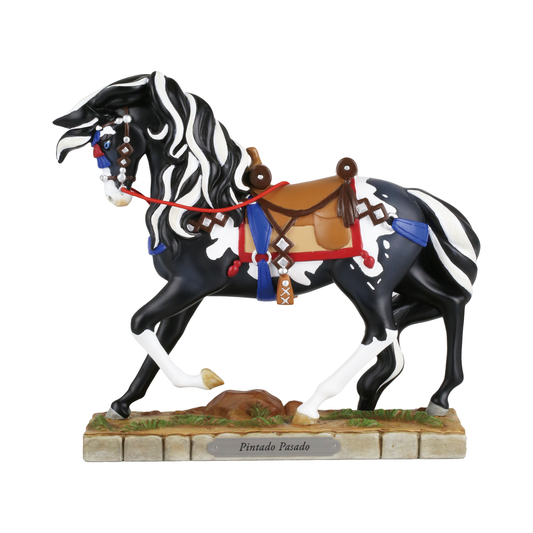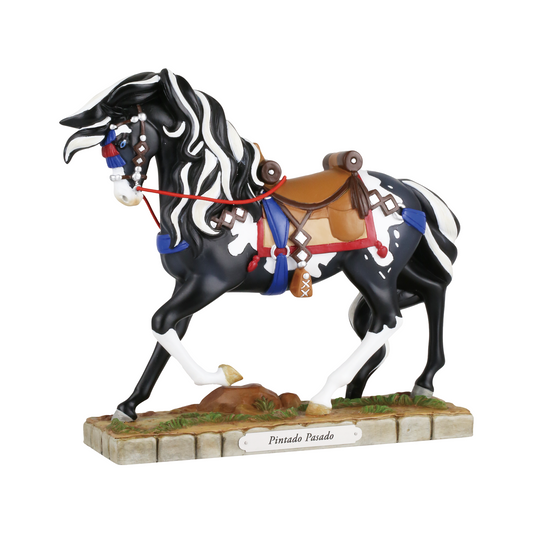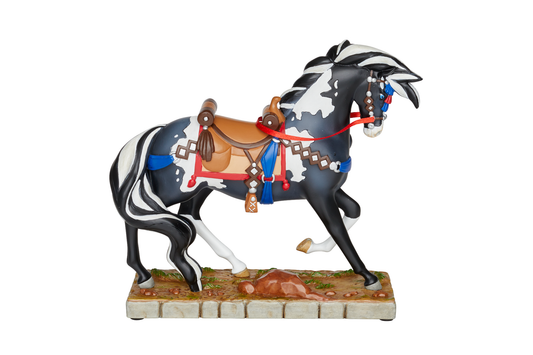 Trail of Painted Ponies 2021 Figurine PINTADO PASADO 6009904
Description

Trail Of Painted Ponies

Item: 6009904 - 1st Edition

Spanish for "Painted Past," "Pintado Pasado" honors the early history of the American Paint Horse that first reached the shores of America in 1519. When the Spanish Conquistadors sailed to the new world they brought different horse breeds with them. A diary kept on one of the voyages describes a horse with "four white stockings" mating with "a dark roan horse with white patches on his side." They turned out to be the Adam and Eve of the American Paint Horse, a breed that was treasured and believed to be sacred, among Native Americans.

7.25 inches tall

This figurine comes in the original Trail Of Painted Ponies box.
Just a few left. Order soon.